Monday
08:00 - 12:30 - 13:30 - 17:00
Tuesday
08:00 - 12:30 - 13:30 - 17:00
Wednesday
08:00 - 12:30 - 13:30 - 17:00
Thursday
08:00 - 12:30 - 13:30 - 17:00
Friday
08:00 - 12:30 - 13:30 - 17:00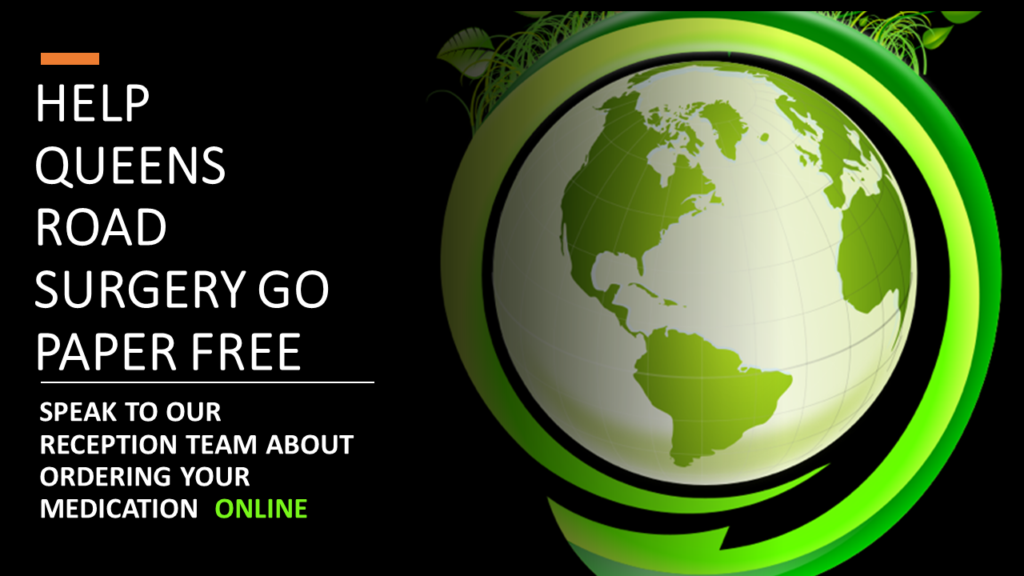 How to access your COVID-19 vaccination status
You can access your COVID-19 vaccination status through the free NHS App from the 17th May 2021. You can access the app through mobile devices such as a smartphone or by tablet. Proof of your COVID-19 vaccination status will be shown within the NHS App. We recommend that you register with the app before booking international travel.
If you do not have access to a smartphone and know that the country you are travelling to requires COVID-19 vaccination status, you can call the NHS helpline on 119 (from the 17th May 2021) and ask for a letter to be posted to you. This must be at least 5 days after you've completed your course of the vaccine. We expect the letter to take up to 5 days to reach you.
Do not contact your GP surgery about your COVID-19 vaccination status. GPs cannot provide letters showing your COVID-19 vaccination status.
Try The New NHS App
If you're a patient at our practice you can now use the new NHS App, a simple and secure way to access a range of NHS services on your smartphone or tablet.
You can use the NHS App to check your symptoms and get instant advice, book appointments, order repeat prescriptions, view your GP medical record, and more.
If you already use Systm Online you can continue to use it. You can use the NHS App as well. For more information go to www.nhs.uk/nhsapp
Serving You
Our dedicated team are here to treat any minor ailments that may occur, as well as providing specialist management of long term conditions in clinics covering a wide range of health care issues. The technology also means that you can now do a lot of things from the comfort of your home, such as order a repeat prescription or cancel an appointment.
Partners in Care
Once registered, patients and healthcare professionals work together to provide the most appropriate care. This partnership philosophy extends even further and our active patient group exists to ensure that what the practice is offering always meets the needs of the patient.
The environment in which GPs are striving to provide services is increasingly challenging:
An increased demand on general practice caused by demographic changes, more complex health needs, and some care moving out of hospitals all contributes to unsustainable pressures on GP services.
Based on the current number of GPs, and the staff who support them in the general practice team, there are simply not enough hours in the day to meet everyone's needs.
The increasing demand and workload pressures are leading to low morale and stress, causing many GPs to leave the profession or to consider early retirement.
GPs and their practice teams must have greater support to deliver high quality services that meet the requirements of all their local patients.
The BMA is now calling for long-term, sustainable investment in general practice to:
Attract, retain, and expand the number of GPs.
Expand the number of practice staff.
Improve the premises from which GP services are provided.

We like compliments. We always appreciate knowing when you feel we have performed above your expectations and we want to hear from you.
We learn from complaints. If you have a complaint about the Surgery then please contact the Practice Manager immediately to discuss the issue.
"The surgery provides a great service, too often the NHS gets a bad press but this surgery is doing a great job."
"Always very polite, 99% of the time you get an appointment, Doctors and nurses always come and call your name in person"
"I wish to express my debt to all at Queens Road Surgery. The Service provided by them all has been superb "
We Are Passionate
---
We only employ staff who are passionate about your care and everyone at Queens Road aims to go the extra mile.
We Have Intuition
---
We always want to do what is best for you. We feel that communication is key and always listen to what you have to say.
We're Determined
---
Practices are currently under enormous pressure but through hard work, innovation and dedication we'll thrive.